The Plywood Shack from 1949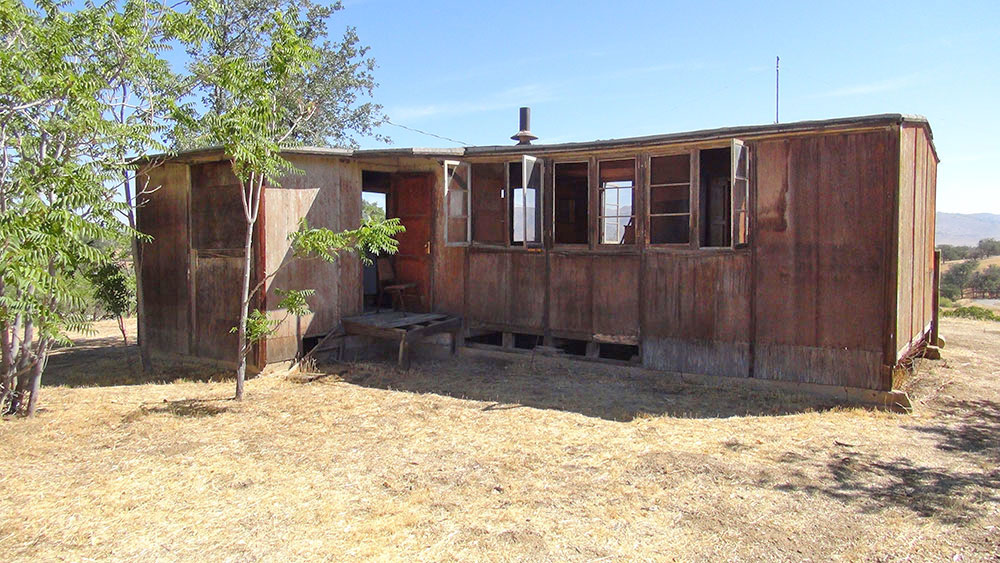 We wanted one last series of images showing the plywood shack that had been installed here in 1949.
All windows and both doors were opened on August 9, 2013 for this final "special occasion" before demolition.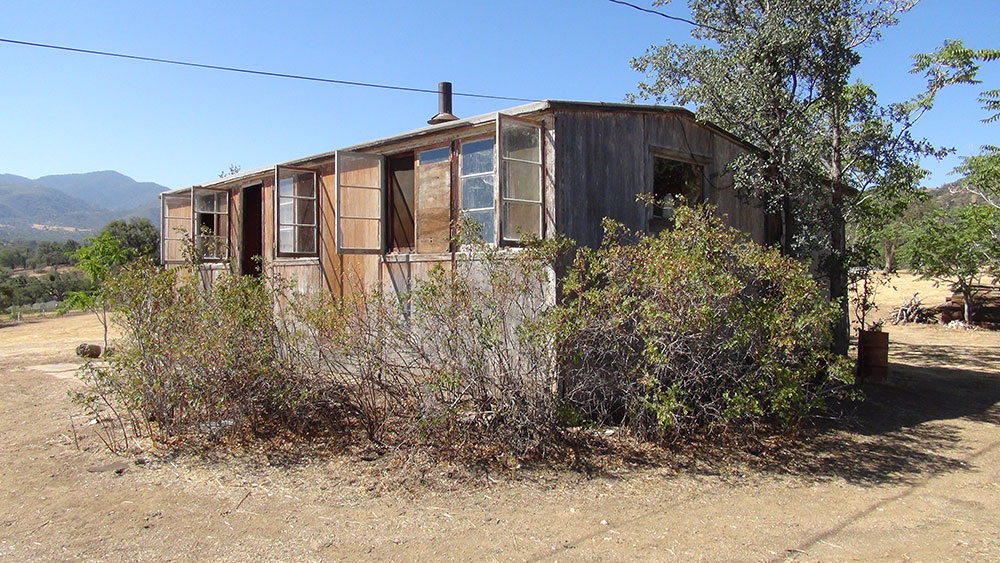 Bushes in the foreground are miniature roses Dixie's mother Edna planted years ago. She was told they would never grow.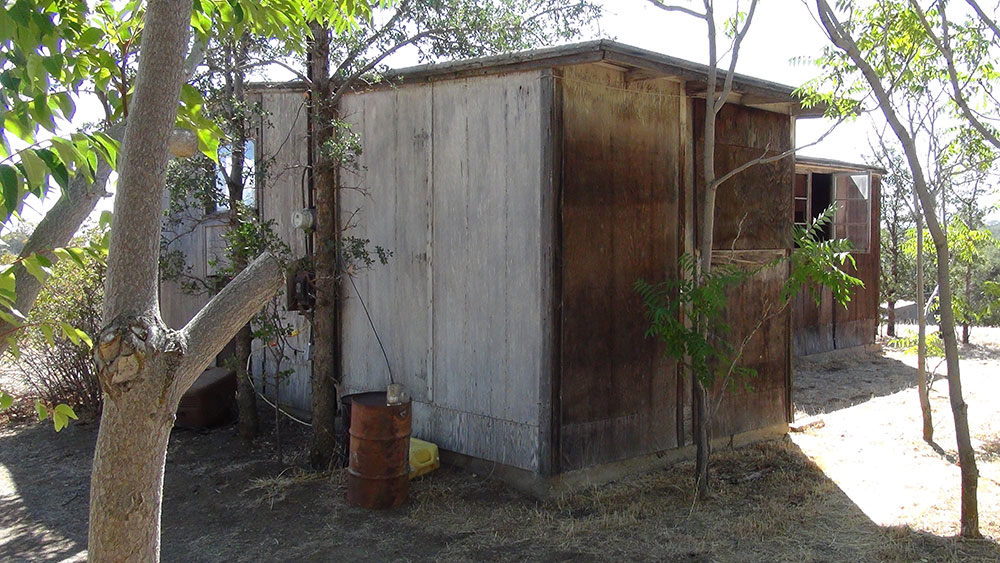 Dixie's dad Hugh added this back room for a refrigerator and for storage space.